Project
An existing client asked ABS Ltd to see if there was a more efficient way of heating their 2 buildings.
The existing heater was a Commercial Air 93kw and ducted into two side by side industrial units.
ABS Ltd suggested an installation of two Powrmatic 30kw Warm Air Heaters suspended from the roof – heating each individual unit separately. Both units are controlled by the new Caledonian hi/lo controller.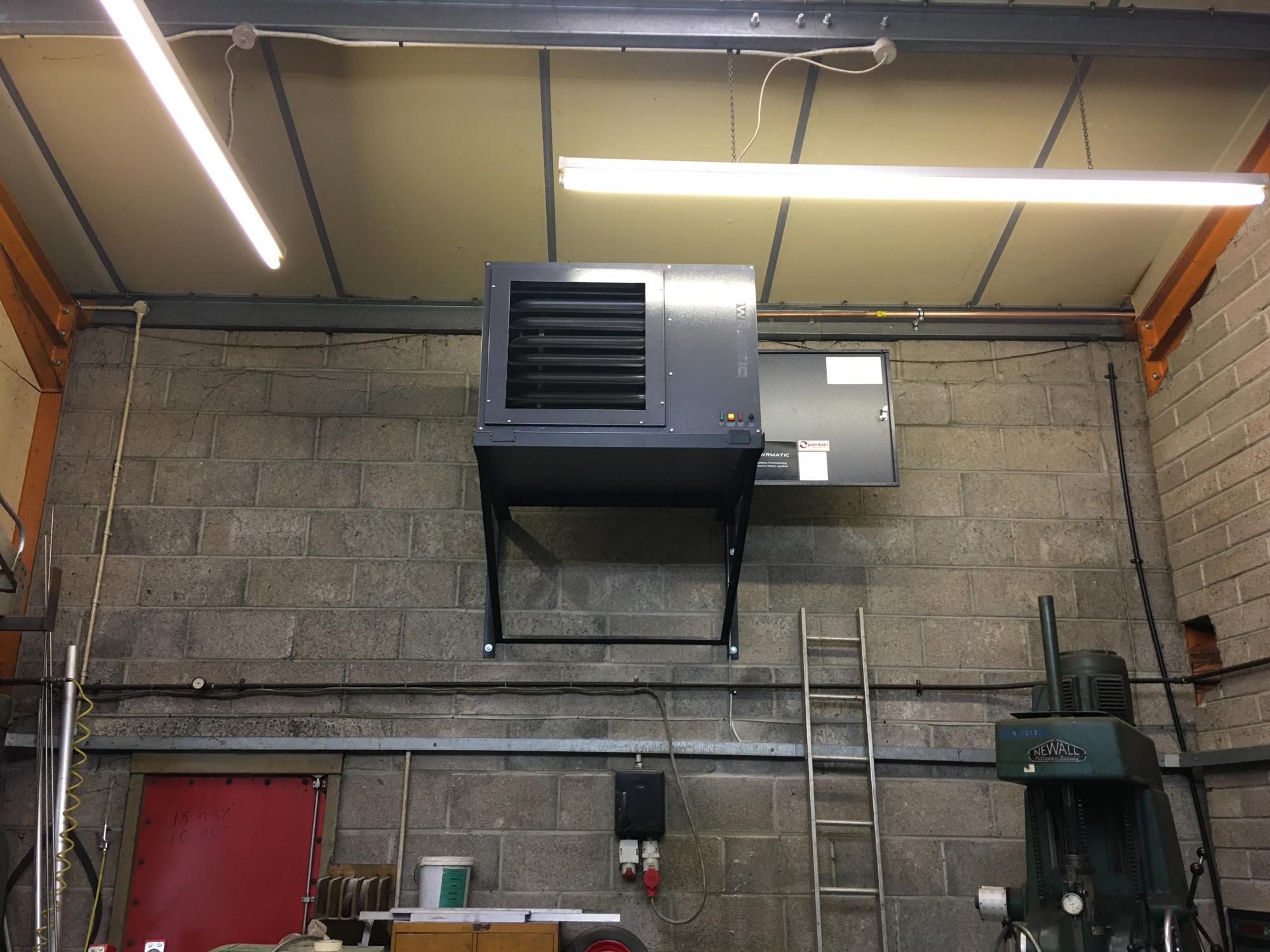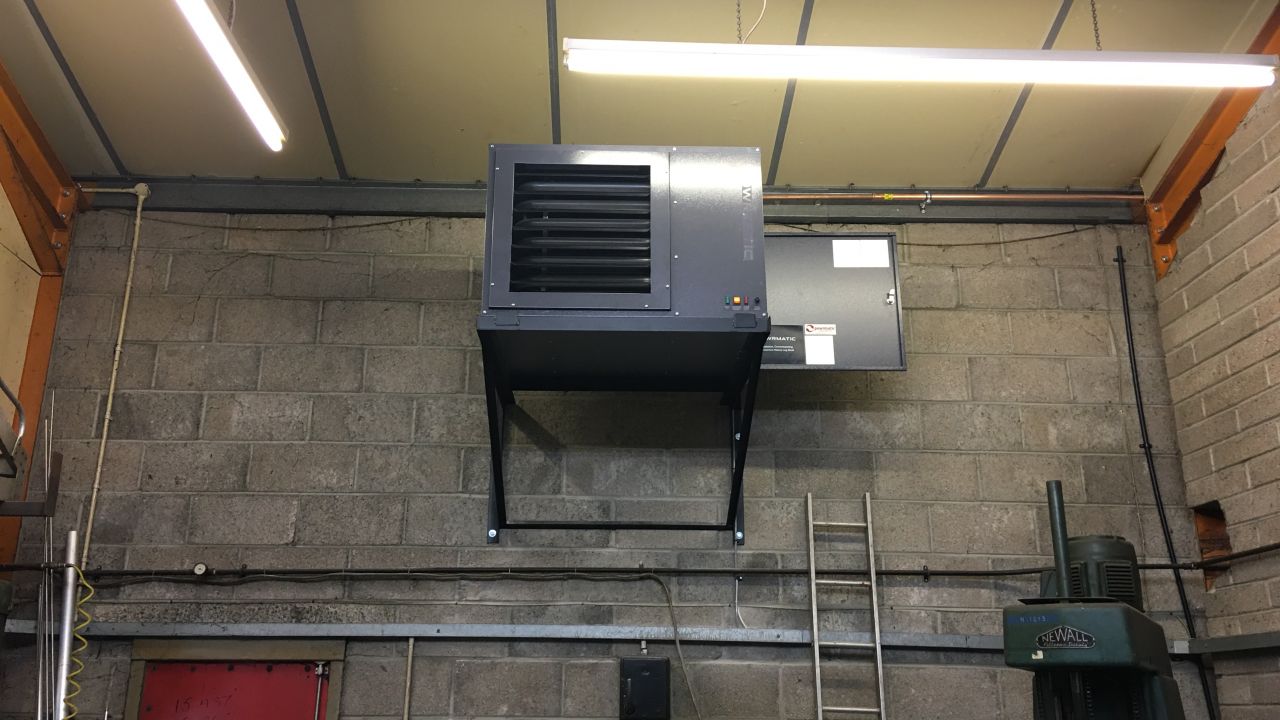 Contact Us
Get in contact today to get a quote or to find out more.